Published 24th November, 2021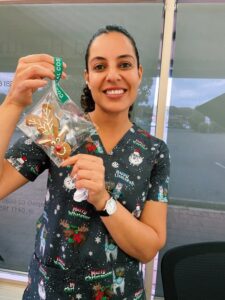 Hello to our lovely patients, we hope you are enjoying the festive season this year. It's been a busy year full of ups and downs, but we are proud to be open and offering our full range of services to you. We have a few quick updates to share in regards to Christmas 2021 at our Coastal Cosmetic Doctors clinics.
Christmas 2021 Opening Hours
Please be advised of our opening hours this holiday season, which will be different for each of our clinics. We can't wait to see your smiling faces back in our clinics when we reopen in January.
Southport: Closed 17th December 2021, Reopening 13th January 2022
Ocean Shores: Closed 19th December 2021, Reopening 15th January 2022
Christmas Cookies for Patients
We're so excited to be offering very limited edition homemade Christmas cookies for our patients as little gifts! When you come to an appointment from now until Christmas you may be lucky enough to receive a gingerbread house, a pair of lips, or a gingerbread man as a gift from our team to you.
If you would like to book an appointment, please give us a call on 0499 756 088 or visit our Contact page and our receptionist, Kerry, will be in touch with you as soon as possible.